A Week at Deer Valley YMCA Family Camp
Every summer for 15 years, my family has spent a week at Deer Valley YMCA Camp in Fort Hill, Pennsylvania. It's a beautiful place, one of our favorites in the world.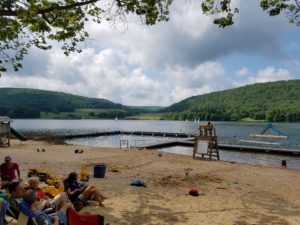 The people who camp with us have become like family. Here are some glimpses into our 2017 week.
If you take a walk around the lake, you might see this view.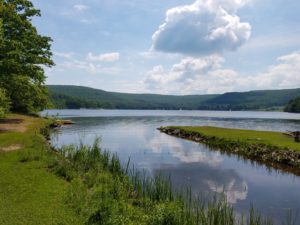 Then you'll come to the kissing bridge.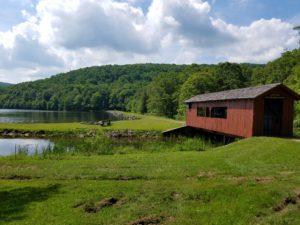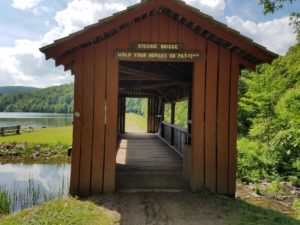 It says, "Walk your horses, or pay $2.00."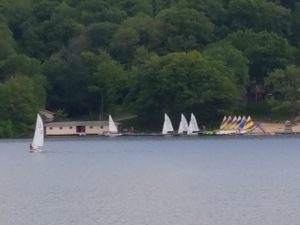 The waterfront view from across the lake.
Speaking of horses, I was a horse barn apprentice this year. For an hour (and $10), I got to feed, water, and brush Reno. After the brushing, I had to scoop out his hooves. I think the gunk was only mud. I hope.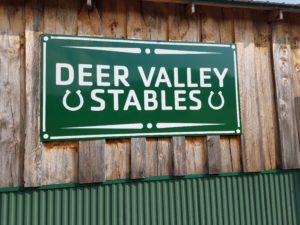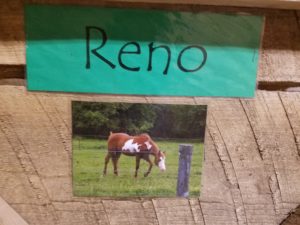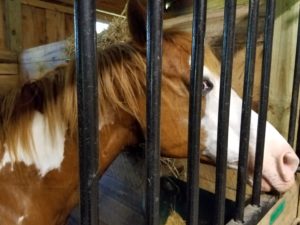 Reno is a 19-year-old American Paint Horse.
He's sweet, too.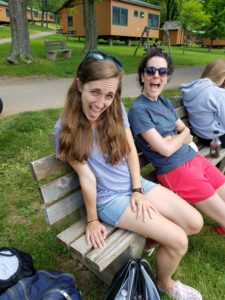 Anna and Hattie are silly volleyball spectators.
Granddad and Lane were watching, too.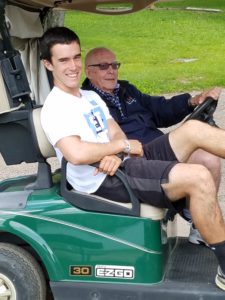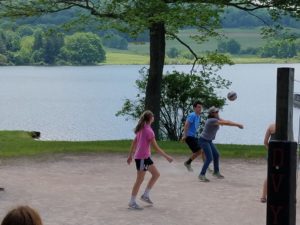 Volleyball by the lake.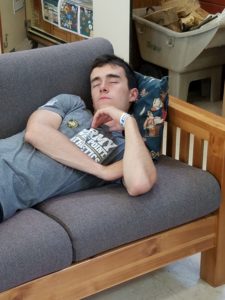 Camping is hard work.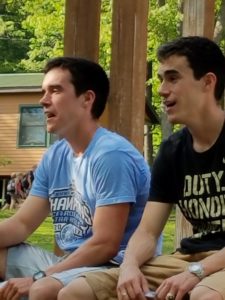 Sing-a-long before lunch...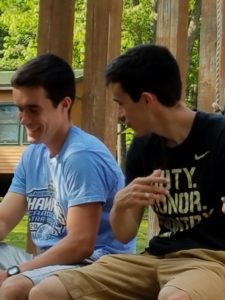 is always fun. (Where is a picture of the guitar players??)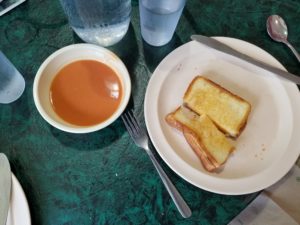 One of camp's favorite lunches--tomato soup and greasy cheeses!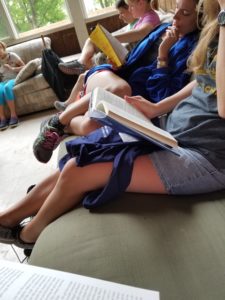 In the afternoon, how about reading a book?
Yes, please!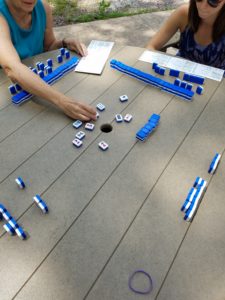 Or join a game of mahjong.
I just realized I didn't take a picture of any milkshakes! We have to have milkshakes in the afternoon. And in the evening also. The snack bar is closed in the morning, or we'd have some then, too.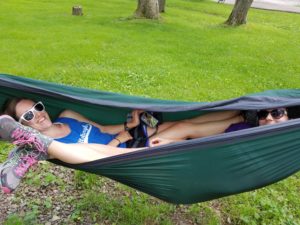 I learned a new word in June--ENO, the millennials' hammock.
Every year I paint some pottery.  This year I painted a yarn bowl.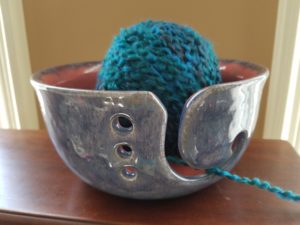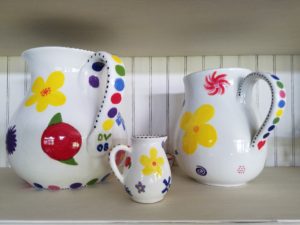 Here are some pieces from several years ago, but they're some of my favorites.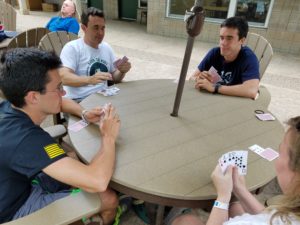 Deer Valley means a competitive game of euchre, for sure. Lane looks like he and Quinn just lost a trick.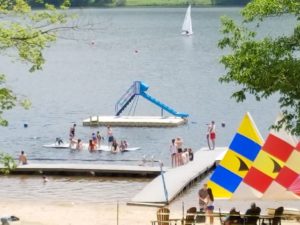 The lake is fun for sailing or swimming or kayaking or canoeing or paddle boarding or fishing or...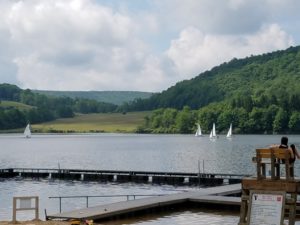 Such a beautiful view.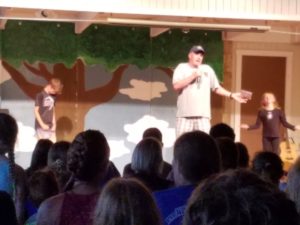 Family talent night is one of the highlights of the week--especially when a Navy man has to make good on a ARMY/Navy football bet. Go ARMY! Beat Navy! And ARMY did last December...21-17!!
Whatever we do at Deer Valley, it's always a great time. We're looking forward to many more years in the mountains!